Features to Manage Your After School Program
Managing an after-school program involves communicating with parents and keeping track of each child's important information. Our all-in-one software comes with a range of features to help you better manage your program. From contactless check-in to parent engagement and data management, Kangarootime's software can do it all. 
Online Enrollment and Registration
Contactless Check-in
Automatic Billing and Invoicing
Parent Engagement App
Subsidy Billing
and more!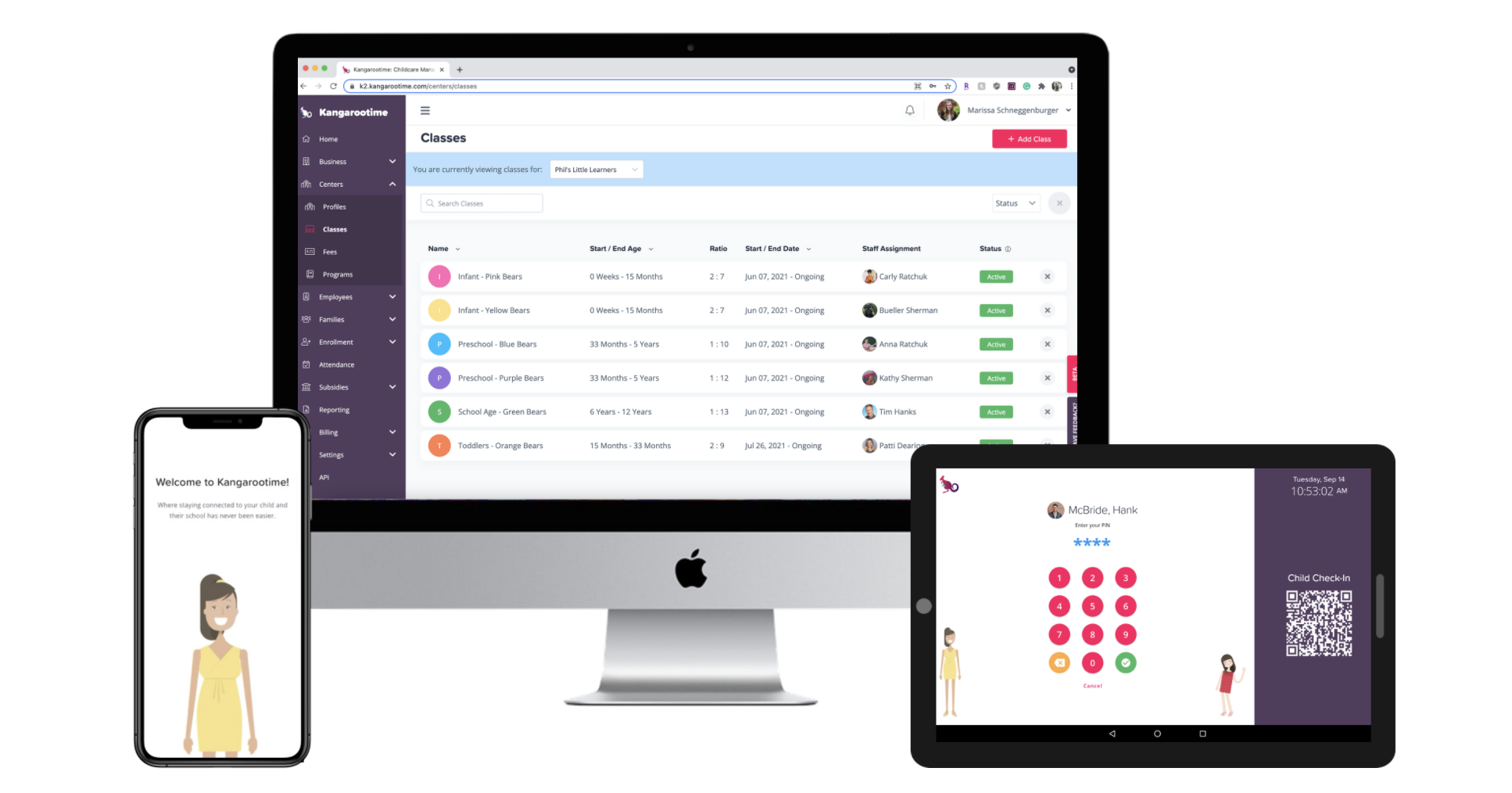 Simplify and automate your processes with Kangarootime. Manage online enrollment, send automatic invoices, and increase parent communication.
Our Parent App gives you the opportunity to connect with parents at the push of a button. They can follow along with their child's day and pay their bills right from their smartphone! You can also send messages and inform them of important events happening at your center.
Our contactless check-in feature makes it easy to check children in and out efficiently. Our kiosk keeps the process safe and secure.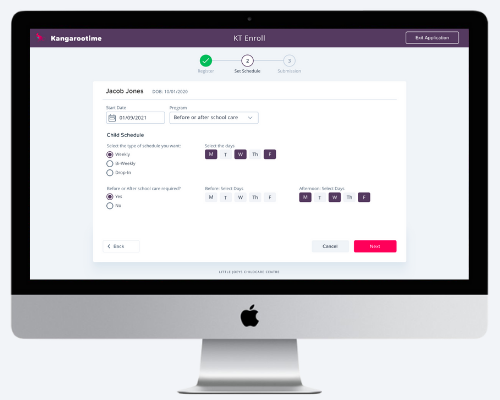 Online Enrollment and Registration
Simplify your enrollment processes with Kangarootime. Now, parents can enroll their child in your after-school program online. They can choose which center to attend, enter their personal information, and select their schedule.
Managing Enrollment and Waitlists
Kangarootime even makes it easy to manage incoming leads and your current waitlist. Our forecasting tool gives you insight into children ready to age up along with spots that are currently open.
Parent Communication
Parents love to be included in their child's day, especially when they can't be there physically. Kangarootime's Parent App connects parents to your after-school program with photos, messages, and more. Now, parents can message your center, see what their kids are up to, and pay their bills right from their phones. 
Kangarootime's Parent App comes with:
Messaging
Billing
Gallery
Events Calendar
Check-in
and more!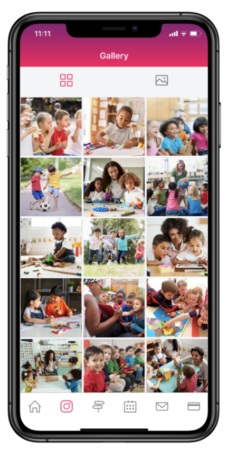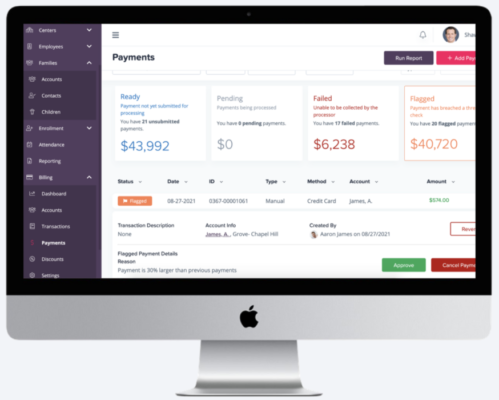 Automatic Billing and Invoicing
Send invoices and manage payments right within Kangarootime's software. Save hours each week on billing through automated billing cycles.
Customized Billing Plans
Customize cycles, tuition plans, fees, and more to fit your center's needs.
In-Depth Reporting
Manage your data and finances using our Billing Dashboard. Oversee your data and make informed decisions for your center's future.