Seamlessly integrate your Quickbooks account with Kangarootime.
Kangarootime's Quickbooks integration saves you time and provides efficiency in your processes.
GET STARTED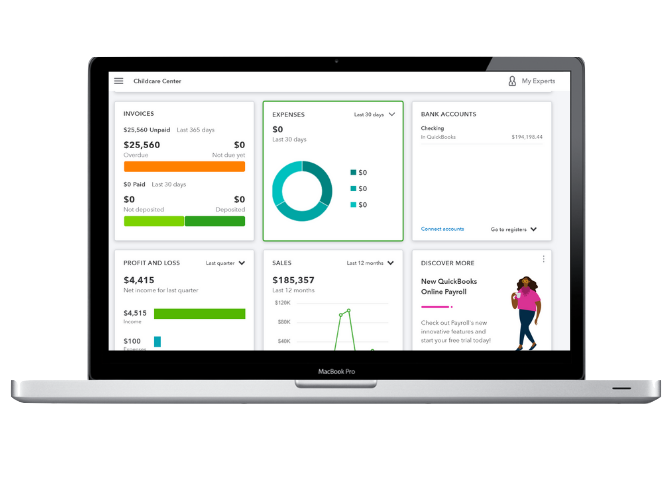 Childcare Management Software that Integrates with Quickbooks.
Now your childcare management software can integrate with Quickbooks. Kangarootime's Quickbooks integration saves childcare administrators time by passing data from Kangarootime to Quickbooks, eliminating manual entry. This integration brings together Kangarootime's revenue accountability with Quickbooks's accounting software, providing you more visibility and insight into your business. Childcare centers are able to operate more efficiently and precisely. Try Kangarootime's Quickbooks integration risk-free with a 30-day free trial. Click here to get started.
You'll no longer need to manually enter data into Quickbooks, saving you and your team hours of time each week!
Precision and better management of your center.
Ensure accuracy of your center's data and avoid errors from manual entry.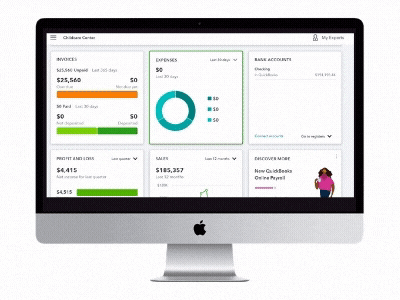 Completely automate your center's processes.
Data from Kangarootime flows directly into Quickbooks completely automating your bookkeeping.
Better business insights.
You'll have more visibility into your revenue streams and be able to better identify opportunities.
Kangarootime's Quickbooks integration can help you dive deeper into your center's revenue streams and give you more visibility into your business. It also allows you to further automate your business, saving you precious time.
Try Kangarootime's Quickbook integration risk-free with a 30-day free trial. Get started today.
Looking for a Childcare Management System that integrates with Quickbooks?
Schedule a demo today to see Kangarootime in action.
Discover how Kangarootime can optimize your centers.
SCHEDULE A DEMO