Learn more about Kangarootime's software in a personalized or group demo. Register today to see how our software can help maximize efficiency at your childcare center.
Group Demos
A group demo is a great way to get a feel for our software. This 30-minute webinar will give you a high-level overview of our software features. To register, select which time works best for you at the buttons below.
Personalized Demos
A personalized demo will give your center an in-depth look into our software.  This 30-minute to hour-long meeting will allow you to ask questions relating to your center to see how Kangarootime can help simplify your daily processes. To register, click the button below to fill out the form and choose the time that works best for you.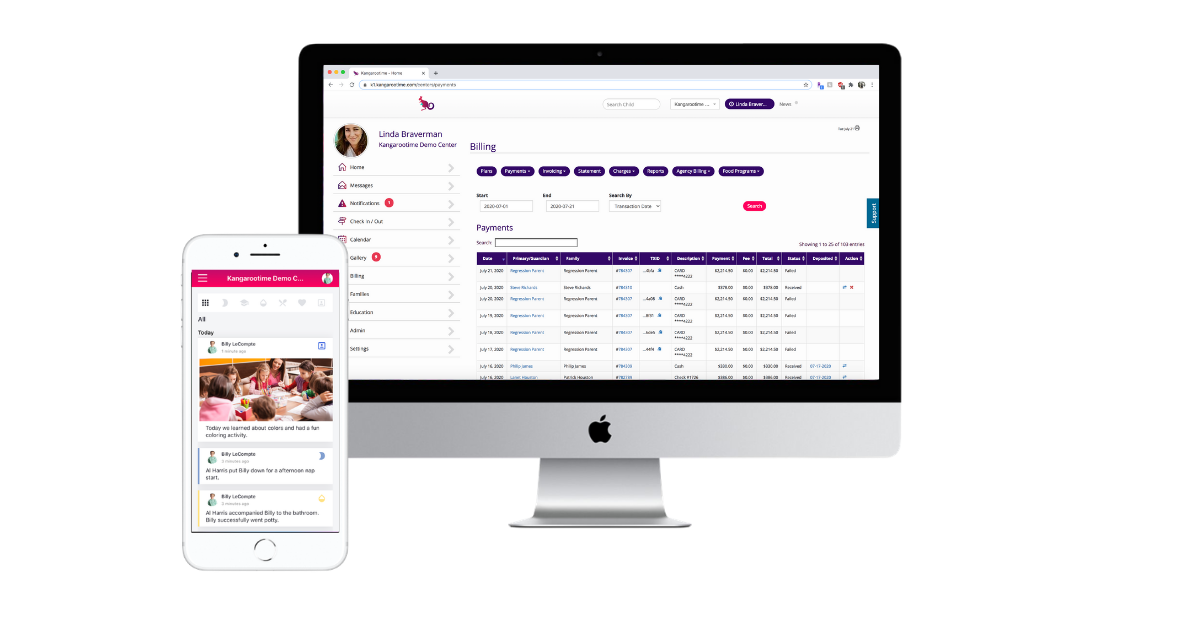 Stay on top of the latest Kangarootime news.
Don't worry, we aren't fans of spam, so we won't flood your inbox!