A solution for every aspect of your childcare center
Kangarootime's easy-to-use software and app are designed specifically for childcare centers and preschools to help them thrive.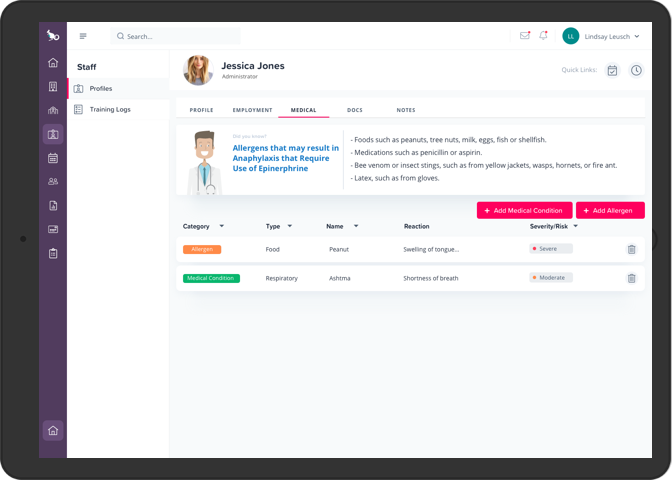 Discover how Kangarootime can help you grow your childcare business, connect with parents and manage your employees.
Manage your children, classrooms, families and staff all in one platform. With easy-to-use software and smartphone apps, childcare centers can efficiently manage, monitor and grow their business. Kangarootime was designed with educators' and parents' specific needs in mind. Our software is easy to navigate and convenient. We help early education professionals keep the focus where it should be—on the children in your care.
Manage and grow your business.
Our easy-to-use childcare software and apps help childcare centers optimize their business. Kangarootime is an all-in-one software solution, so you can manage every aspect of your business all in one place.
Create efficiency in your classrooms and across your centers.
Manage your classrooms' ratios and create digital daily logs with Kangarootime's classroom automation software.
Easily manage your classrooms' ratios and children's needs. 
Our rooming module allows directors and teachers to easily monitor classroom ratios, locate each child and identify specific needs like allergies.
Empower your employees with digitized daily logs. 
Capturing daily activities is no longer a challenge with Kangarootime's classroom feature. It allows teachers in the classroom to upload photos and updates directly to parents in our Parent App.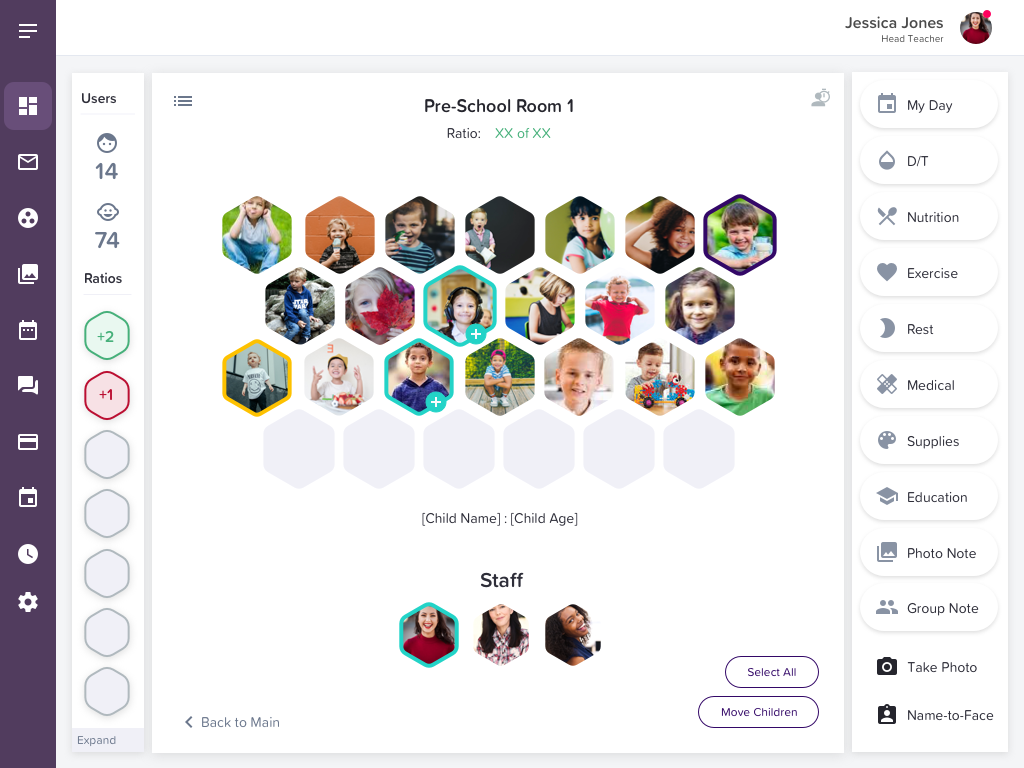 Connect better with your parents.
With simple invoicing, messaging and check-in and out, our easy-to-use Parent App keeps parents connected and engaged.
Track and share milestones. 
Keep your parents updated and engaged with real time updates on developmental milestones, diaper changes, feeding and when their child learns something new!
Give your parents flexibility with pick-up and authorization. 
It's easy for your parents to assign pick-up authorization on the go.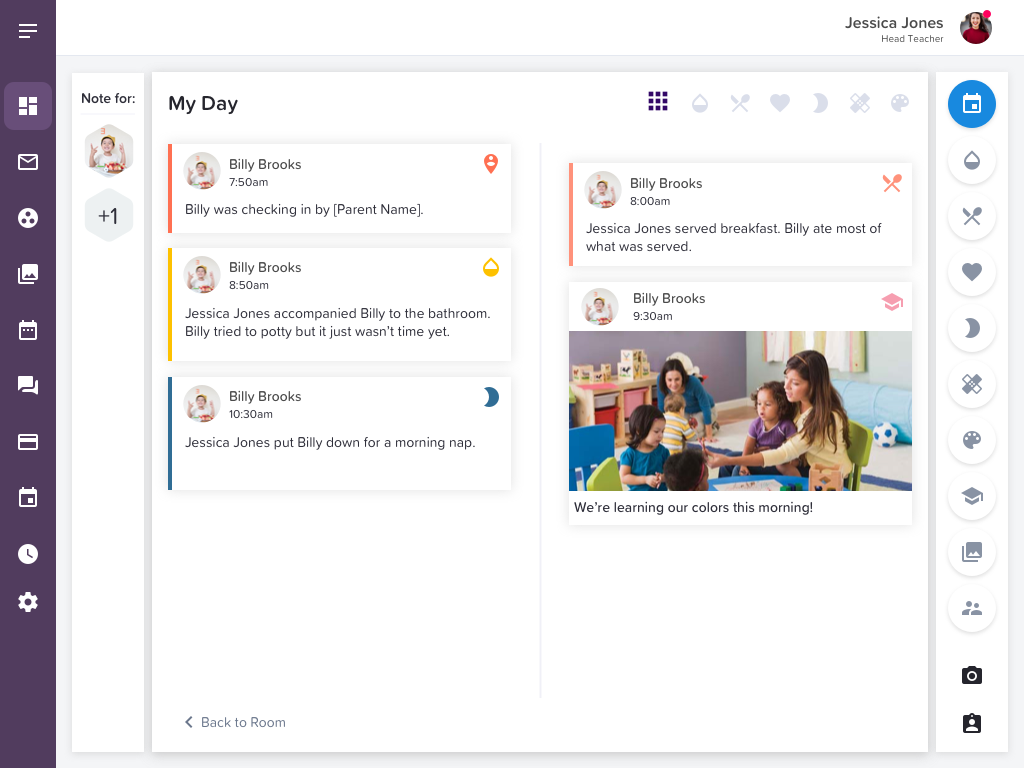 Manage and connect with your staff.
Effectively manage your staff with Kangarootime's staff management tools. With messaging and clock-in and out, keeping track of your team has never been easier. Coming soon: Staff scheduling that is made specifically for early educators.
Efficiently manage your staff. 
From hours to credentialing, Kangarootime keeps you up to speed on your employees.
Improve communication throughout your centers. 
The internal messaging feature and calendar will be fixtures in each employee's dashboard and will allow directors and owners to communicate center initiatives and news. All of this is conveniently located in our Staff App.
Manage your entire business for an affordable price.
We serve centers of all sizes, from large enterprises to small home daycares. We're here to create a package and price that works within your budget.
Kangarootime Software Integrations
Kangarootime's easy-to-use childcare management software seamlessly integrates with other solutions to make your operations simple and efficient. Share your information across multiple software platforms to ensure accuracy of your data while simplifying your processes.
Want a deeper dive on Kangarootime?
Download our Product Guide.
Discover how Kangarootime can optimize your centers.
Download Our Product Guide