Let's get you signed up for a demo
Enhance children's development.
Populate learning standards within Kangarootime, giving you the capabilities to link standards to learning outcomes that demonstrate the development of a child. 
Share milestones and achievements.
Educators can send families updates on a child's experiences, keeping them involved in their development, right from the classroom application.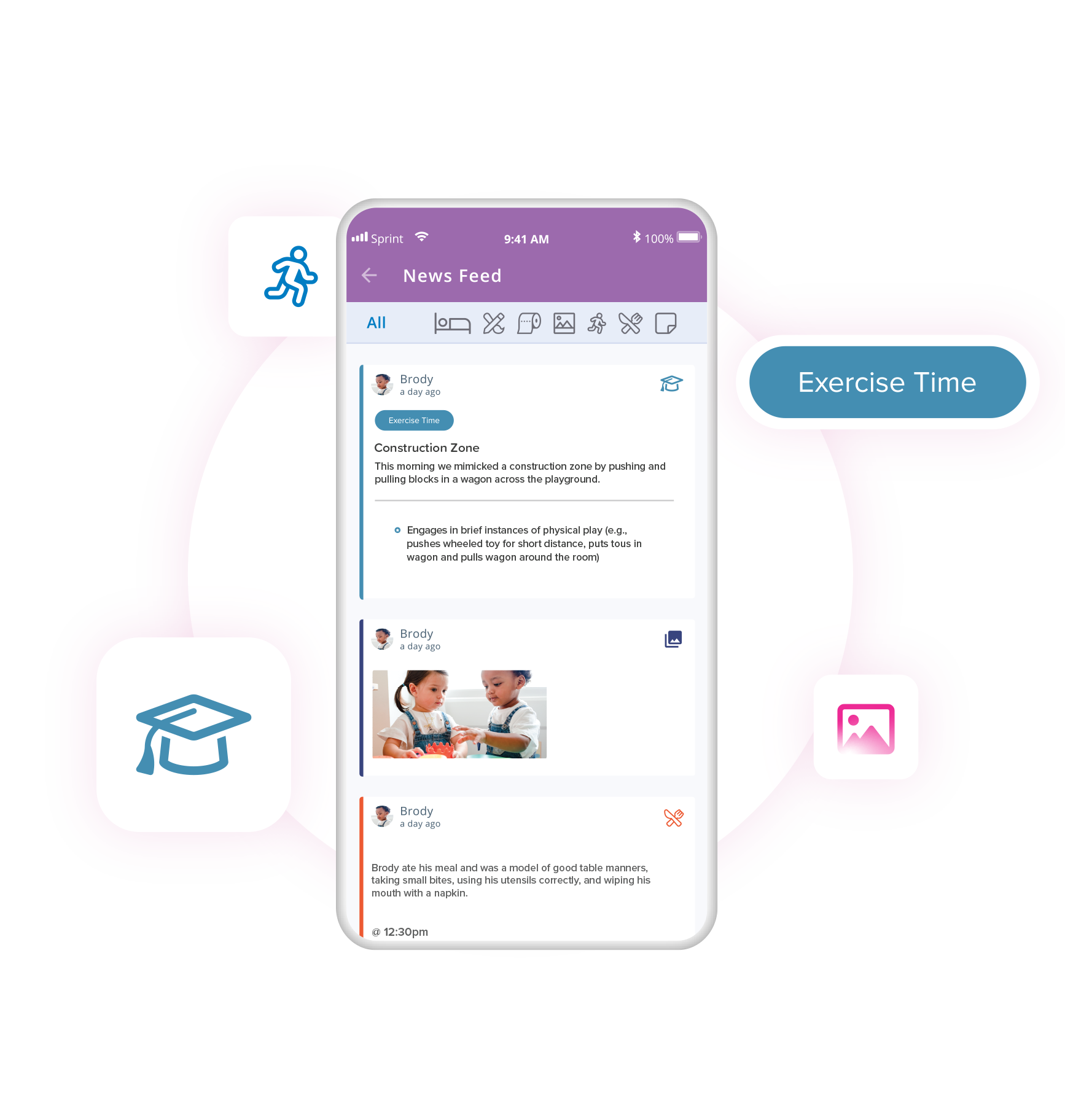 Gain deeper insight into lesson plans and timelines.
Schedule activities for multiple centers and classrooms using lessons from your resource library. Ensure you're delivering quality education in a timely manner.