Let's get you signed up for a demo
Manage your entire childcare business
Daily notes and updates
Teachers can share children's moments and update guardians on their care with the click of a button, keeping parents informed and teachers focused.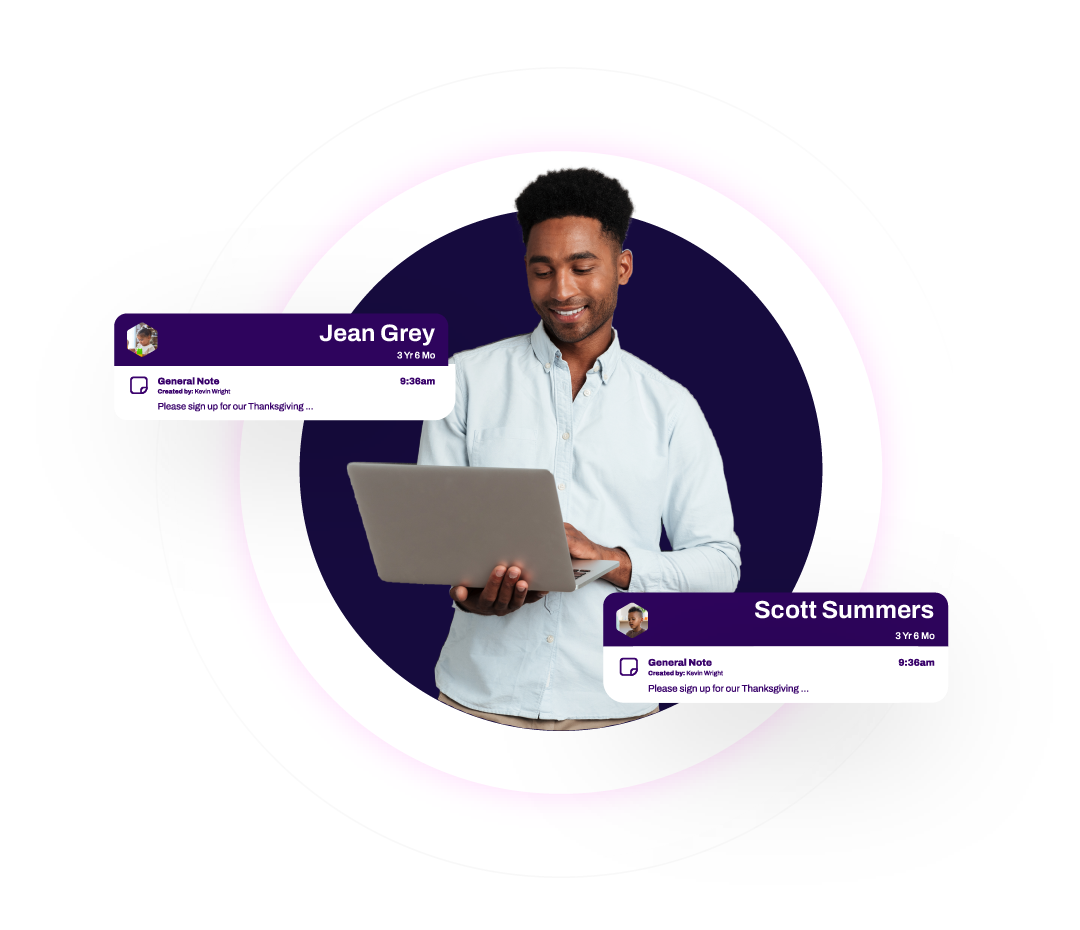 Safe and compliant centers
Kangarootime makes safety a priority. Attendance tracking and check-in features make it clear where each child is at all times.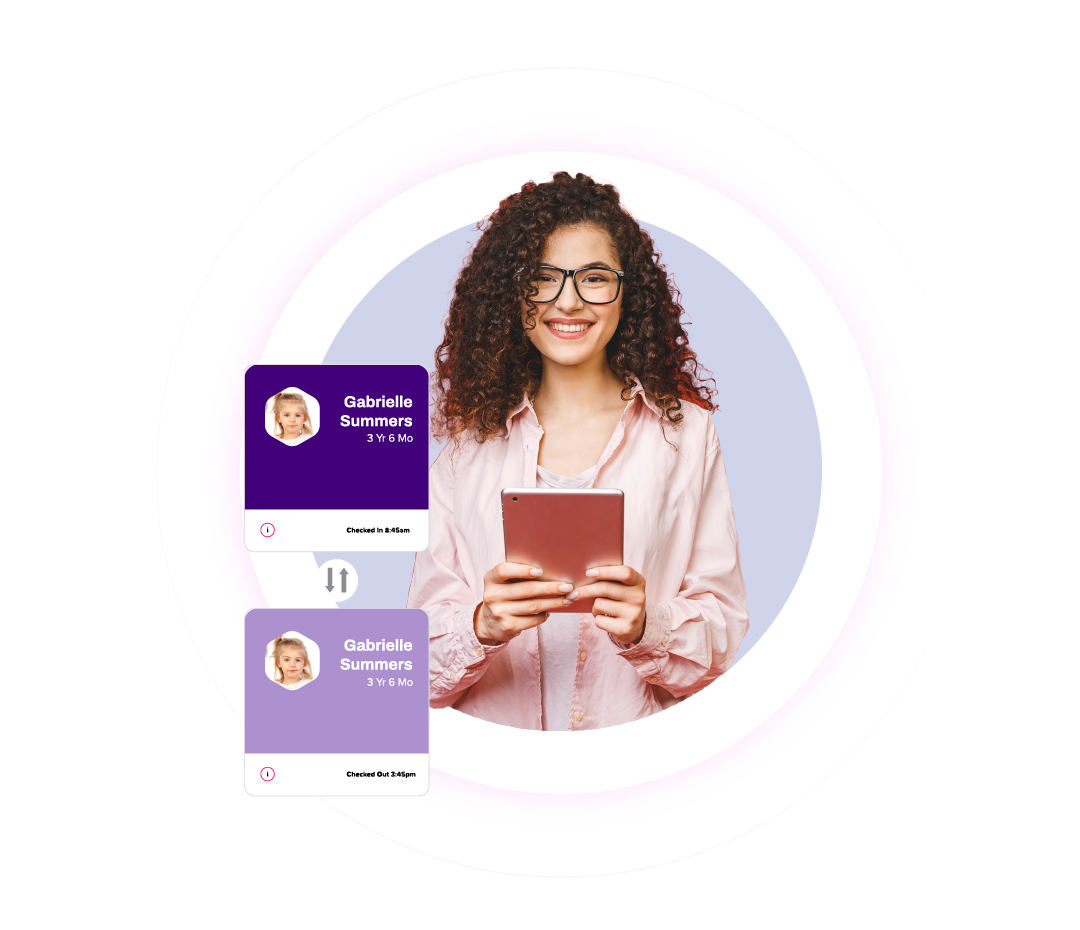 Live updates for parents
With our live photo and video gallery, Kangarootime lets teachers send pictures and videos, giving parents insight into their child's experience. Now, they never have to miss a moment.
Real-time messaging
Messaging makes keeping your staff and families informed a breeze. Bulletin boards allow your staff to communicate without taking time away from the kids.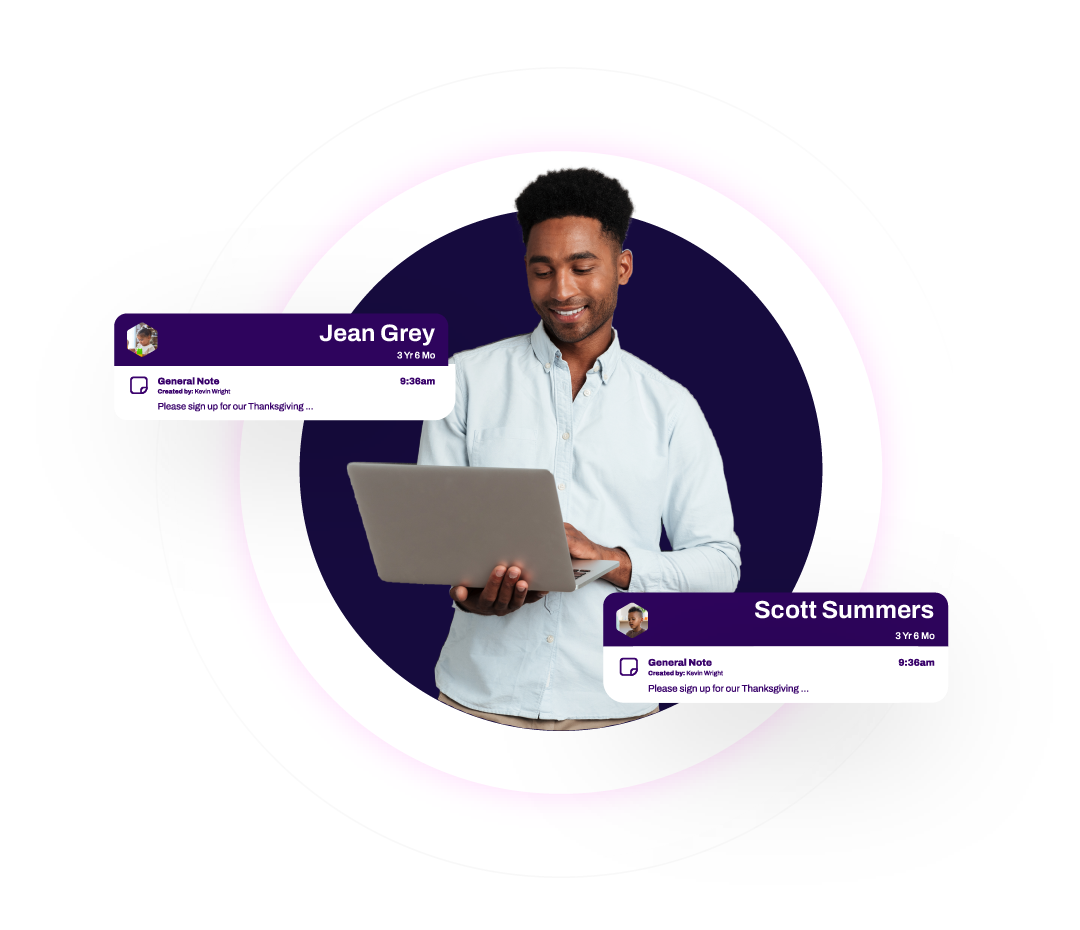 Kangarootime has truly felt like a family and they really have helped us grow as a company. They've given us the tools that we needed to help us succeed.
Rebecca DiMatteo
Child Creative Development Center