Are you thinking of starting your own daycare center but aren't sure where to begin? Opening your own childcare business can be extremely rewarding but can be overwhelming at times. There's a long list of steps to take in order to make your business successful.
From licensing to finding a facility, marketing your center, and more, the list can seem endless. Childcare center owner and ECE consultant, Dani Christine, joined us for a webinar to walk you through starting a daycare of your own.
In this post, we outlined the key points from Dani's webinar. To learn more and get insightful tips about how to start your own daycare center, keep reading.
Licensing and Real Estate for Childcare Centers
The first step to starting your daycare is establishing a facility and obtaining your licenses.
There are different modalities of care depending on your facility and your program's offerings. For example, you could be offering an in-home daycare, a family daycare, a childcare center, or a school-age program. Understand what you'd like to offer, where you will hold your program, and how many children you will be licensed for.
Important Tip: Communication is Key
Communicate with your licensor to find out the requirements and what to expect when opening. It's especially important to understand timeframes and if any inspections are needed. Call to confirm that the information on your local licensing website is up to date, especially because of the pandemic.
In order to get your center licensed in your state contact your local licensing agency for all necessary information and requirements. Once you're licensed you'll be able to start offering care to a limited number of children.
Based on your licensing capacity, you will be able to care for a certain number of children at any given time. In order to maximize space, look into offering different hours of care for different programs. For example if you're licensed for 50 children, you could offer care throughout the day for kids aged two months to four years and then offer after school care for older children. This will allow you to care for more than 50 children but not exceed capacity at any given time.
Real Estate
There's a wide range of options when it comes to choosing real estate for your childcare facility. You may be wondering if it's better to buy or lease, or if there are any other options.
If you're looking to rent, you may be able to negotiate due to the current state of the market. Be open and honest about everything before you sign the lease. Have a discussion about concessions and see if you can get your rent discounted or waived for a certain period of time until you're fully licensed.
Resources
Our friends at Hinge Brokers provide a wide range of real estate resources for childcare providers. If you're looking for more information on buying or leasing, building a new facility, or expenses incurred as a childcare owner, check out the resources below.
Article: To Own or to Lease? That is the Question
Webinar: To Buy or to Lease? That is the Question
Webinar: Ground Up! The Pros and Cons of Building a New School Facility
Webinar: The Second Largest Expense Childcare Owners Face
How to Open a Daycare During a Pandemic
The pandemic has brought on unexpected challenges to a number of sectors, especially the childcare industry. However, that has caused some positive changes in the industry and allowed room for new childcare businesses to grow.
Is now a good time to start a childcare business?
Yes! The childcare industry is in need of dedicated providers.
By starting your childcare business now you can take advantage of:
More spare time to focus on personal and professional goals
Cheaper, more flexible real estate with landlords
Funding and grants
New revenue streams
Reduced competition
Competition
Competition will vary based on your location and the offerings in your area. For example, you may be in a childcare desert. In this 'desert', there's a higher demand for childcare centers. Research the current centers in your area to understand your competition as well as their pricing, ratings, and program offerings. This will help you understand how to market your own center and identify any unique needs your services can meet.
Operating During the Pandemic
Center operations have changed due to the pandemic. Daycares have had to make adjustments to the way they operate in order to prioritize the safety of their staff and children.
Now centers host:
Video tours
Zoom interviews
Hybrid and remote learning programs
Virtual meetings and events for staff and families
To keep your families and staff up to date, consider creating a website page devoted to COVID-19 updates. You can also use a messaging service within a software like Kangarootime to quickly and easily send messages and texts to parents. 
Funding Opportunities for Childcare Centers
When you're just starting out, funding is a top priority. Luckily, there are a wide range of funding opportunities available for childcare centers.
In a recent blog post, we outlined different loans, grants, and tips to help you fund the opening of your center. 
By taking advantage of loans and grants while using tools like a CRM and childcare management software, you can save time, money, and create a higher-quality center.
Read "Funding Opportunities for Opening a Childcare Center or Daycare."
Marketing Your Daycare Center
Your marketing efforts are key to creating a successful daycare center. Be sure to take full advantage of free opportunities through social media, search engine reviews, word-of-mouth marketing, network connections, and more.
When you're starting to build your marketing plan, lean into your story. Why are you starting your center? What makes you different? What are you hoping to accomplish? This will help establish your center's brand and connect you to your ideal families.
For more in-depth ideas on expanding your marketing efforts, read these 6 marketing tips for your childcare center.  
———-
About Dani Christine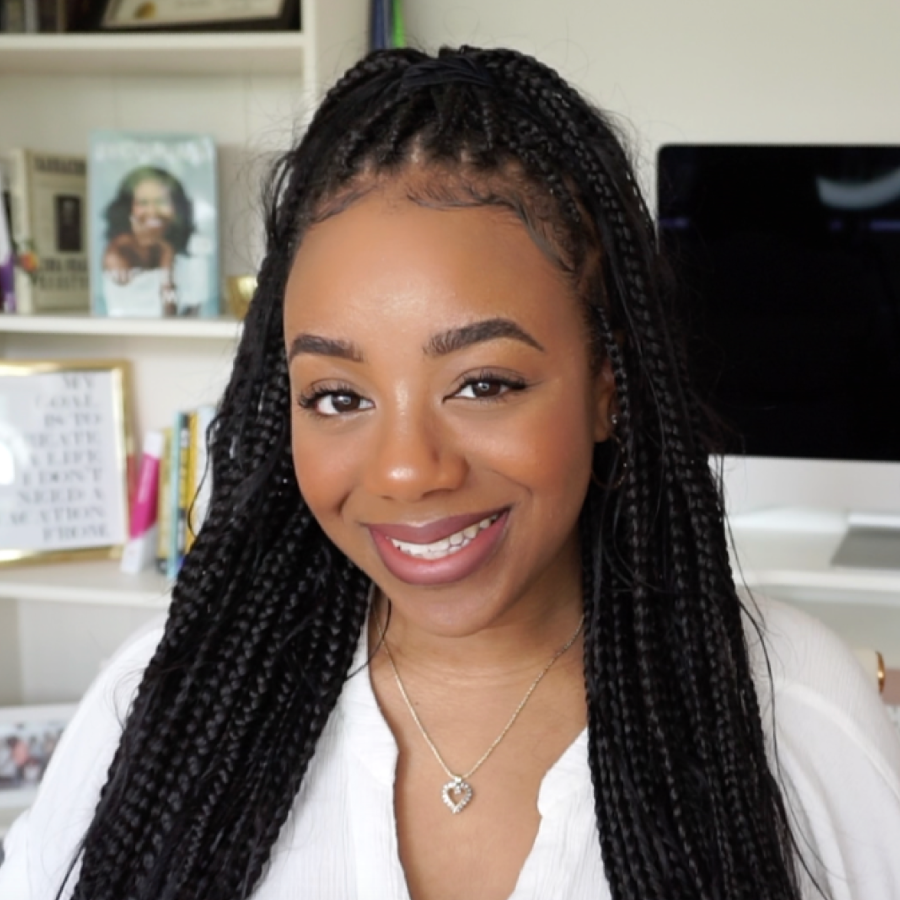 Dani Christine owns two childcare centers in Long Island, NY and is also a childcare business consultant through her company, childcaresites.com. In addition to being a full-time student and an employee, Dani worked tirelessly to start up her first home-based childcare business located in Queens, NY, a group family daycare licensed to care for a total of 16 children ages six weeks old through 12 years old. Three years later, Dani went on to open a large day care center located in Long Island, NY. Dani now owns two childcare facilities in Long Island, NY and provides services for over 120 families through 10 different classrooms between 2 centers and has 30 employees. Watch Dani's full webinar below.
Watch the full webinar: https://www.youtube.com/watch?v=7Hqly8ewuMU
---
Kangarootime is the leading all-in-one childcare management software for daycares and preschools. With billing and invoicing capabilities, parent communication and staff management tools and classroom automation, Kangarootime helps childcare centers grow and scale. To learn more about optimizing your center with Kangarootime, visit kangarootime.com.