The Bounce 2022 crowd was left inspired, motivated, and energized by the content presented. Thank you to all of our attendees, sponsors, and team members who made this event possible. For a look into Kangarootime's first Bounce Conference, keep reading.
Welcome Reception
Wednesday, July 20, 2022
Bounce 2022 started with a Welcome Reception for attendees, speakers, and sponsors. The reception took place on the rooftop of the Aloft hotel. Attendees got to soak in the beautiful views of Buffalo while enjoying drinks, food, and discussions. Kangarootime team members met with customers, old and new, while welcoming new faces. The reception set the stage for what was to be an amazing event.
Day 1
Thursday, Jul 21, 2022
Day one of the 2022 Bounce Conference began with an insightful and inspiring keynote speech from Lisa Murphy. Lisa reignited attendees' passion for childcare with the topic What if Today Was Their Only Day?. Through her encouragement, attendees were inspired to cultivate meaningful conversations and connections.
Bounce 2022 attendees were lucky to share Vernon Mason's birthday with him as he shared insight into Leading for Success and Happiness. His humor and energy created an engaging atmosphere as he discussed previous events at his center and what he's learned as a member of the ECE industry over the years.
After everyone enjoyed lunch, chair massages, and yoga, Evelyn Knight took to the stage to share her story. After a tumultuous few years, it's no secret many ECE leaders are burnt out. Evelyn shared how to overcome burnout using examples that she has faced at her own centers.
Day 1 wrapped up with the content queen, Kathe Petchel, from Hinge Early Education Advisors. Kathe gave insight and tangible strategies to attendees to help them increase profitability across their centers.
After a content recap and dance party with the amazing emcee, Brandy Woods, she sent participants off to the evening boat ride.
Thursday Night Boat Ride
Attendees were transported to the Erie Basin Marina to board the Miss Buffalo for a dinner cruise around Lake Erie. Buffalo's finest foods – pizza, wings, and beef-on-weck – were all served during the two-hour boat ride. Attendees enjoyed views of the Buffalo waterfront as the sun set over the lake. Conversations, food, and drinks were enjoyed by all.
Day 2
Friday, Jul 22, 2022
Day two started off strong with an interactive keynote presentation from renowned ECE leader, Holly Elissa Bruno. Her infectious enthusiasm encouraged attendees to dance their way around the theatre, making new connections and learning from each other. What's Right With You? was the question on everyone's minds as they left feeling inspired and motivated.
One of Kangarootime's favorite partners, Beth Cannon, was up next. Beth expressed her serious case of FOMO as she joined Bounce virtually from Colorado. That didn't stop her from delivering a fantastic presentation to help attendees strengthen their onboarding process for new hires. 
Prerna Richards, Founder of Together We Grow, stepped up to present after lunch to teach guests all about the Leaders' Role in Managing Challenging Behaviors. Through her presentation, attendees got to hear personal experiences with children's behaviors and how they were handled. The authentic discussion gave everyone new ideas to bring back to their centers.
Next, Tony D'Agostino, Founder & CEO of Inspire Care 360, shared tips on improving staff retention. Centers all around the country are facing this challenge and Tony offered insightful strategies on how to overcome it. Using data, attendees saw what hires truly care about in a job and how they can transform their center to better maintain staff.
The final presentation of Bounce 2022 was given by a local ECE leader, Christina Fecio. Christina held an intimate conversation with attendees about aligning their vision and values and sharing them with their team. As a partner of Kangarootime, Christina knows the importance of our own vision and values and shared that example with the crowd.
To wrap up the day, raffle winners were announced and champagne was served. Kangarootime Founder & CEO, Scott Wayman, gave final remarks to express his gratitude to everyone who attended along with his excitement for the future of Bounce and Kangarootime.
The Kangarootime team has been blown away by the positive feedback. We can't wait for an even bigger and better Bounce 2023!
Bounce Conference 2022 Highlight Video
Take a look into what it was like at Bounce 2022 in the official highlight video.
Thank You, Sponsors!
The event could not have been possible without our amazing sponsors: Association for Early Learning Leaders, Inspire! Care 360, ChildcareCRM, Rose Marketing Solutions, and PB&J TV.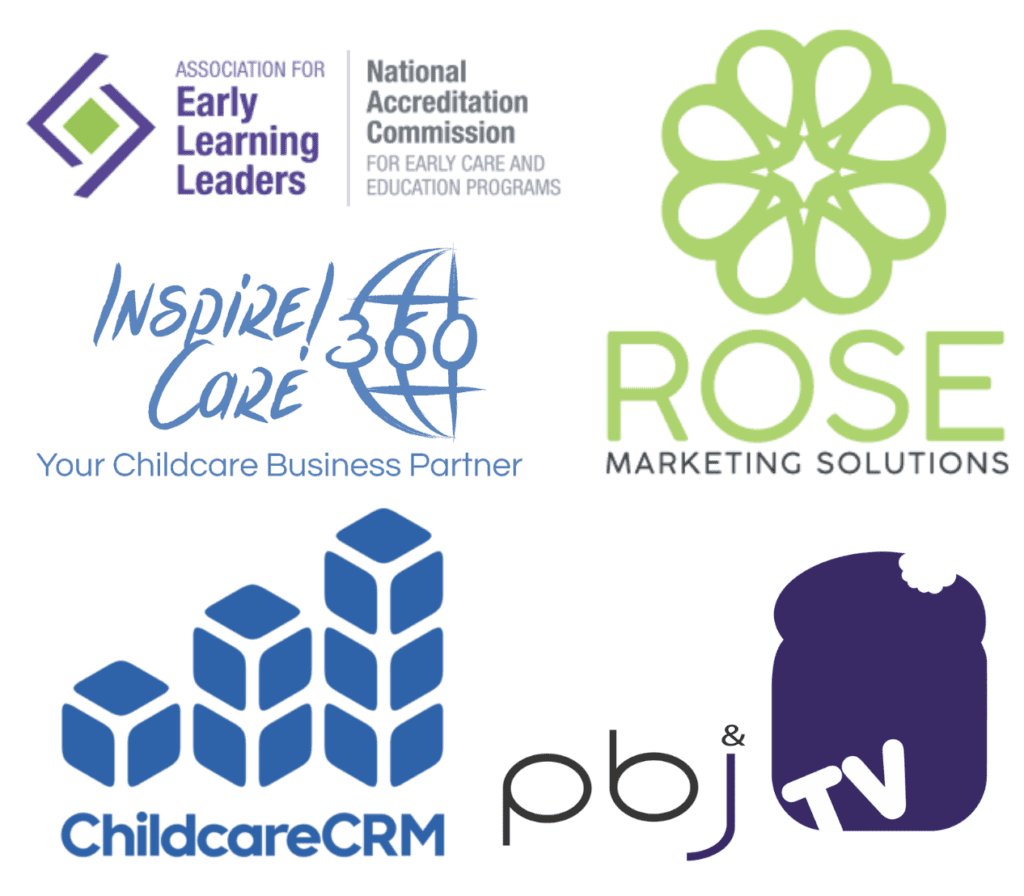 ---
Kangarootime is the leading all-in-one childcare management software for daycares and preschools. With billing and invoicing capabilities, parent communication and staff management tools, and classroom automation, Kangarootime helps childcare centers grow and scale. To learn more about optimizing your center with Kangarootime, visit kangarootime.com