The growing startup recently celebrated the grand opening of its new world headquarters at 301 Ohio Street in Buffalo, NY.
Buffalo, NY
Kangarootime, the leading all-in-one software provider for childcare centers, isn't slowing down. Since a Series B raise of $26 million, the company has been focused on expanding the team and improving its platform. After outgrowing offices at the Seneca One Tower in Buffalo, NY, Kangarootime set their eyes on a new space.
In the search, they found a perfect fit at 301 Ohio Street – a modern, 8,400-square-foot office space on the Buffalo River.
The riverfront property offers:
Contemporary design and finishes
Patio, roll-up doors, and a kayak launch
Private offices
Open floor plan
Flexible workspaces and collaboration areas
On-site parking
Steps away from the General Mills factory, visitors might think to themselves, 'This office smells like cheerios.'
With StartupNY's approval, the company moved into its new World Headquarters on September 15, 2022. Layout changes, furniture updates, and branded decor were all a part of customizing the space.
Founder and CEO, Scott Wayman says, "We're ecstatic to be able to expand into this new office space and continue growing our team and customer base. This new building gives us the opportunity to come together, collaborate, and continue improving the business so we can focus on serving our centers."
The official grand opening party took place on October 24 with 125 invited guests. The team celebrated with a Ted's Hot Dogs food truck, cornhole, and a custom beer named 'Troop 301'.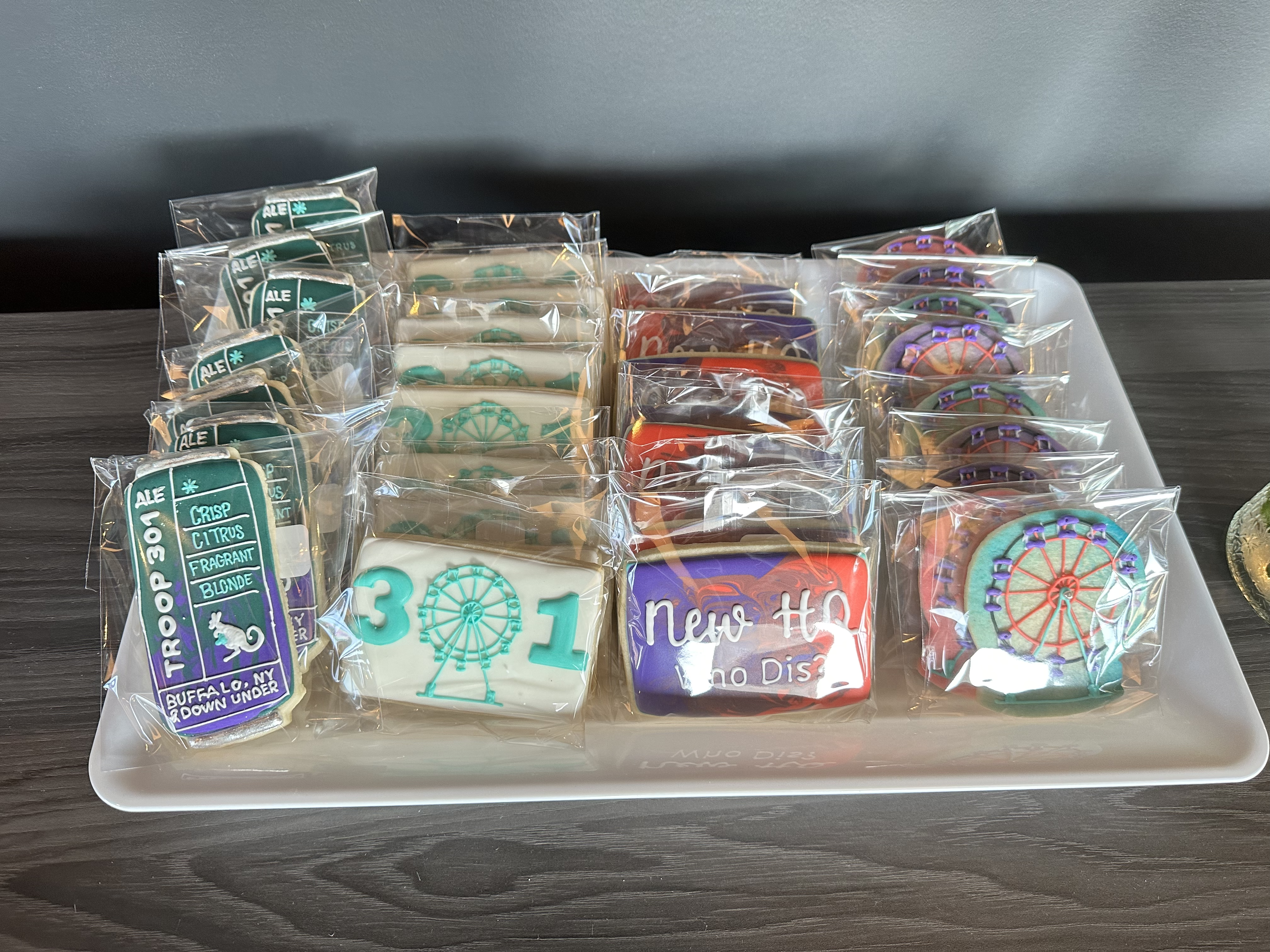 Kangarootime operates worldwide and partners with childcare centers, daycares, and preschools. Their all-in-one software platform gives childcare providers the tools to succeed through classroom automation, parent engagement, automated billing, and more. Through this holistic childcare management system, centers are empowered to create deeper connections and gain deeper insights within and across their business. Learn more at kangarootime.com
---
Kangarootime is the leading all-in-one childcare management software for daycares and preschools. With billing and invoicing capabilities, parent communication and staff management tools, and classroom automation, Kangarootime helps childcare centers grow and scale. To learn more about optimizing your center with Kangarootime, visit kangarootime.com